Title
K-HOSPITAL FAIR 2022
KOREA Hospital Innovation & Medical Equipment Exhibition & Conference
Date
Sep. 29th(THU) – Oct. 1st (SAT), 2022
Venue
COEX, Seoul, Korea
Host
Korean Hospital Korean Hospital Association
Organizer
MESSE ESANG, Future Medical Industry Council, National IT Industry Promotion Agency, Korea Health Industry Development Institute
Event
K-Digital Healthcare Summit, Conference, BUY MEDICAL, Curation Tour
K-HOSPITAL FAIR has established itself as a specialized digital healthcare exhibition through its special exhibition on Smart Hospitals, as well as its special exhibition on Digital Healthcare.
A total of 122 consultations were conducted with 20 hospitals and 67 corporations, helping to increase hospital purchasing power and achieve corporate business goals.
The latest trends were provided through the 1st K-Digital Healthcare Summit attended by major companies such as HIMSS and Kakao Healthcare.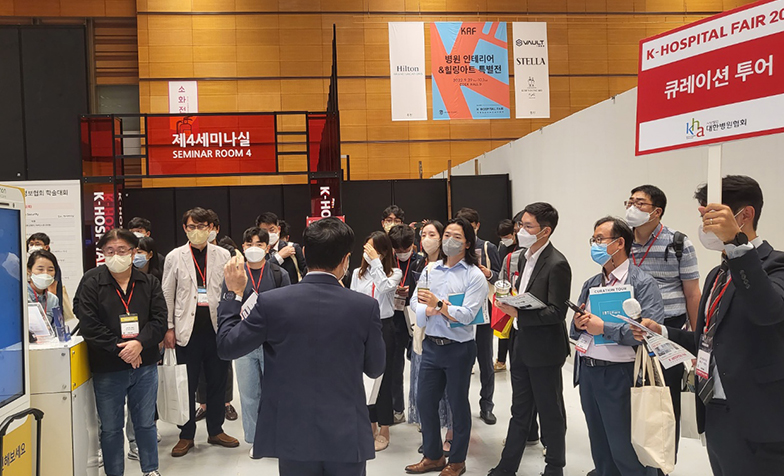 The 1st curation tour designed to help attendees better understand the concept of digital healthcare, smart hospitals and other products&solutions for each category available.
2022 Survey
'K-HOPSITAL FAIR is a professional B2B exhibition
that has shown tangible results for attending end uers'
About 70% of the visitors are end-users
PLANNING TO RETURN IN 2023
Exhibitors achieved their objective at KHF 2022