Title
K-HOSPITAL FAIR 2021
KOREA Hospital Innovation & Medical Equipment Exhibition & Conference
Date
Sep. 30th(THU) – Oct. 2st (SAT), 2021
Venue
COEX, Seoul, Korea
Host
Korean Hospital Korean Hospital Association
Organizer
MESSE ESANG, Future Medical Industry Council, National IT Industry Promotion Agency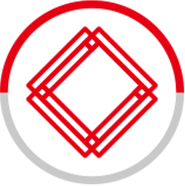 10,348 Area (㎡)
180 Exhibitors
450 Booths
10,039 Visitors
17 Seminars / 100 Sessions
  Seminars
17/ 100 Sessions
The BUY MEDICAL program will be also held during the K-HOSPITAL FAIR 2022 to enhance the purchasing competitiveness of hospitals nationwide and to revitalize corporate businesses. It consists of presentations, where representatives of the participating hospitals explain their purchase plan, and 1:1 consultations on purchase with each hospital personnel.
Point.2
Forum of Hospital Medical Industry
Conferences and seminars will be organized by the Korean Hospital Association(KHA), as well as by associations of provincial and regional hospitals and of functional associations of hospital.
A total of 17 seminars and 100 sessions were organized in 2021 to provide an opportunity to explore the future development of the hospital medical field.
To Visit
PRE-REGISTRATION
If you pre-register K-HOSPITAL FAIR, you can enter right after simple identification check. You can check detailed pre-registration process by clicking button below

Click here
To Visit
PRE-REGISTRATION
If you pre-register K-HOSPITAL FAIR, you can enter right after simple identification check. You can check detailed pre-registration process by clicking button below

Click here